This information may not be current and is for archival purposes only Learn more
Business Description
Chatime is located in Ultimo, New South Wales. This business is working in the following industry: Restaurants.
Engaged in:
Restaurants and mobile food service activities
Questions & Answers
Q1
Where is Chatime located?
Chatime is located at
Kiosk 2, Level 3 UTS Building 2 Food Court 61, Broadway, Ultimo NSW 2007, Australia
.
Q2
What is the web address (URL) for Chatime?
The website for Chatime is
chatime.com.au
.
Q3
Does Chatime deliver?
Yes
, Chatime offers delivery as an option.
Similar Companies Nearby
Chatime
Kiosk 2, Level 3 UTS Building 2 Food Court 61, Broadway, Ultimo NSW 2007, Australia
Businesses in Postal Code 2007
Businesses in 2007: 1,330
Population: 6,524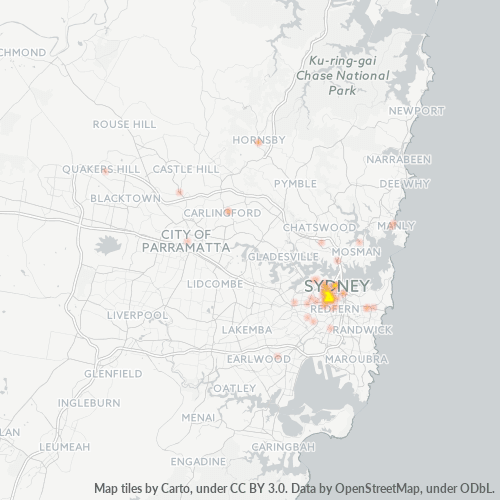 Categories
Shopping: 23%
Professional Services: 17%
Restaurants: 13%
Other: 47%
Price
Inexpensive: 51%
Moderate: 34%
Expensive: 9%
Very Expensive: 6%
Other: 0%
Neighborhoods
Glebe: 30%
Ultimo: 48%
Other: 22%
Stats and Demographics for Postal Code 2007
Gender
Male: 50%
Female: 50%
Other: 0%